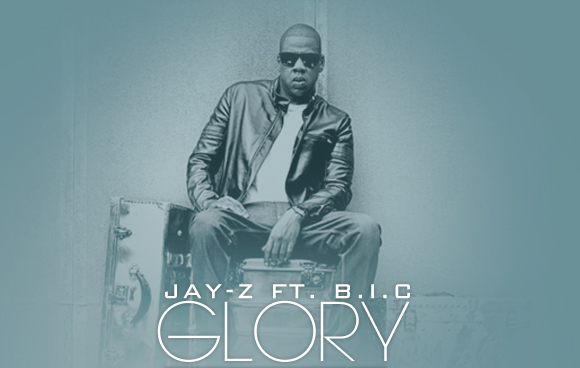 Blue Ivy Carter is barely a week old and she's already following in her famous parents' footsteps. Beyoncé and Jay-Z's daughter makes music history by becoming the youngest person ever to grace the Billboard chart.
Jay-Z ft. B.I.C (Blue Ivy Carter)
The infant can be heard crying on "Glory," Jay-Z's dedication to his newborn. The Neptunes-produced track, which was released less than 48 hours after her birth, enters at No. 74 on the Billboard Hot R&B/Hip-Hop Songs chart. Blue Ivy Carter has become the youngest person ever to chart on Billboard as a credited artist. The song becomes the week's highest debut on the Hot R&B/Hip-Hop Songs chart with 1.7 million audience impressions on 54 radio stations. "The most amazing feeling I feel, words can't describe what I'm feeling for real/ Baby, I paint the sky blue, my greatest creation was you," raps Jay on the sentimental song.